Chopta In Summer

Planning A Trip To Chopta in Summer? Brief about Chopta weather in Summer, Treks of Chopta in Summer.Why visit in Chopta in Summer
If you get upset by the heat of your city, then, you should come to Chopta with family and kids, or colleagues, or with your friends to enjoy the summer holiday.
Chopta weather in summer remains pleasant even in the day time and the temperature of the lower place of Chopta reach a maximum to 25 ° C while the maximum temperature in the upper part of Chopta goes up to 20 ° C only.
Chopta is a small hill station located in between the alpine forests and grasslands near to the greater Himalayas. The height of Chopta ranging from 1900 to 4000 meters, due to it the weather remains pleasant even in summer and Coolness persists in the morning and evening, so always carry light woolens with you. Chopta hill station is a scenic beauty place, and the clear Himalayan views are very attractive in summer. It is the best time to spend your summer holiday in Chopta Valley with your kids.
Why visit Chopta in Summer?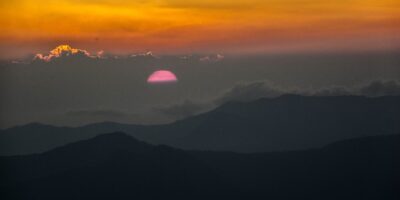 Chopta's weather during summer's season remains pleasant and wonderful. The temperature hardly goes up to 25 °C even on the peak months of summers, while the minimum temperature in goes down to 10°C,i.e summer means May and June.
Traveling to Chopta in summers?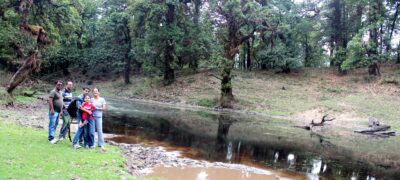 Yes it is worth to visit Chopta during summer season because at this time the whole India experiences the heat waves but Chopta weather remains pleasant and a bit coolness present in the evening as well as in the morning before sunrise. In Day time the temperature goes up to 25 °C in the lower part of Chopta but it feels like 20 °C only. Summer season is the time of school holidays so Chopta is also an ideal place to visit with family.
Get in touch with our Travel Expert
Tungnath - Chandrashila trek during Summer in Chopta
Families, who are looking for a perfect destination to enjoy your holidays in the hills of Uttarakhand with your kids. And where every member of your family even kids can experience trekking with mesmerizing views of Himalaya, or you hate the chilling cold, and planning a trip to a hill station with family or friends, where the weather remains pleasant, then Chopta is the ideal destination for those families and friends.
As the mercury in Chopta does not go beyond the 25degree Celsius in the Summer season so, it is also ideal for trekking too. The mesmerizing views of Himalayan peaks with beautiful weather of Chopta forces trekkers to visit this place again and again. One can spots many migrated birds and mammals of Chopta during the summer season, as it is the weather also perfect for animals too. Chopta also offers a clear view of snow-clad Himalayan views in the morning and evening.
CHECK OUT
Chopta Swiss Camps :: Chopta Camping :: Chopta Hotel